Advocacy Efforts have worked!
Advocacy in Action!
Record-levels of critical advocacy has impacted our communities and the policy coming out of Washington, DC. Today, there is more news to share.
 
Today, November 20, 2017, the U.S. Senate Appropriations Committee finally released their long-awaited bill to fund the National Endowment for the Arts (NEA). The committee proposes to maintain current funding for the National Endowment for the Arts (NEA) of $150 million for FY 2018! A large thanks goes to Chairman Lisa Murkowki (R-AK) and Ranking Member Tom Udall (D-NM) for their support throughout the year! 
We have been waiting for this action since the Administration's budget proposal was initially released back in March. Now, after eight months of your key advocacy work, today is a defining day.
Both the full U.S. House and the Senate Appropriations Committee have solidly rejected the Administration's call for termination of our nation's cultural agencies.
More than 187,000 messages have been sent to elected representatives in support of the NEA, reaching every congressional office (U.S. House and U.S. Senate). Thank you for being part of this #SAVEtheNEA campaign.
What Happens Next
Since the U.S. House and U.S. Senate recommended different appropriations numbers, Congress has until December 8th to agree on funding levels for the federal government, including the NEA.  Right now, current funding ($150 million) is in place until that deadline. The NEA also continues to accept grant applications for FY 2018 at their usual deadlines and will operate as usual until a new budget is enacted by Congress.
 
What Can You Do?
Keep it up! Congress continues to get closer and closer to finalizing this work. Now that the Senate has acted, it is a great time to weigh in again. Ask your congressional delegation for support of the higher U.S. Senate number as these final negotiations become more urgent.
Thank you for all you do to advocate for the arts!
Poetry Out Loud 2017-2018
Congratulations to the Alabama Poetry Out Loud winners for Region 3
PRESS RELEASE
For Immediate Release
The Arts Council of Tuscaloosa
Contact: Sharron Rudowski
education@tuscarts.org
(205) 345-9801
2017 POETRY OUT LOUD DISTRICT 3 WINNERS ANNOUNCED
(Tuscaloosa, Ala.) The Dinah Washington Cultural Arts Center was the setting for the District 3 Poetry Out Loud regional finals on Nov. 14, 2017 for West-Central Alabama students. Prior to this final round in Tuscaloosa, the students participated in a primary competition at their respective high schools.
Poetry Out Loud is a competition that encourages the nation's youth to learn about great poetry through memorization and recitation. This program helps students master public speaking skills, build self-confidence and learn about their literary heritage. After successful pilot programs in Washington, D.C. and Chicago, POL was launched in high schools nationwide in the spring of 2006 with tens of thousands of students participating. POL has grown every year with over 365,000 students competing.
Students competing in the District 3 POL program were eligible to compete in the national/anthology portion of the program, the original poetry portion or both. The Alabama State Council on the Arts sponsored the original poetry competition. Traveling to Montgomery, Ala. in 2018, the winners in both the recitation and original poetry portions will compete in the state-wide competition. Winners in the national/anthology portion will then have the opportunity to travel to Washington, D.C. for a final round.
Sponsors include the National Endowment for the Arts, Poetry Foundation, Alabama State Council on the Arts and The Arts Council of Tuscaloosa.
Winner in the Anthology category:
1-Amaria Dozier
Winners in the Original Poetry category:
1-Emma Camp, Alabama School of Fine Arts
2-Emma Beeler, Tuscaloosa County High School
3-Ashley Tate, Alabama School of Fine Arts
4-Rachel Moran, Montevallo High School
5-Zachary Jones, Tuscaloosa County High School
Judges for the day were John Paul Taylor, Executive Director, Real Life Poets, Inc. and Brian Oilu, Instructor of Composition, Literature and Creative Writing and also Director of Slash Pine Press at The University of Alabama. Martie Sample served as Accuracy Judge, Kevin Ledgewood was Prompter and Paula Demonbraun was scorekeeper for the competition. The Region 3 Coordinator for Poetry Out Loud is Sharron Rudowski.
The District 3 participants' original poetry will be featured in a Slash Pine Press publication to be released in 2018. Slash Pine Press, based at The University of Alabama, produces limited-run chapbooks of poetry and other mixed-genre works, and occasionally hosts off-the-beaten-path reading events, including the Slash Pine Poetry Festival held at the end of April. Through this program, undergraduate students conceive and execute their own notions of book design, imagine and locate their own spaces for engaged performance, and form and upload their own versions of a relevant internet presence.
The Dinah Washington Cultural Arts Center is located at 620 Greensboro Avenue in downtown Tuscaloosa. For more information about The Arts Council, Bama Theatre or CAC, patrons should LIKE the Facebook page "The Arts Council – Bama Theatre – Cultural Arts Center" and follow tuscarts on Twitter. Call 205-758-5195 or visit tuscarts.org for further information.
Rising Design Star Challenge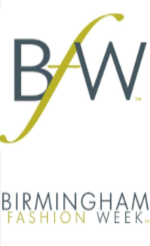 The 6th Annual Birmingham Fashion Week (BFW) will be held August 25-27, 2016 at the historic Boutwell Auditorium in downtown Birmingham, AL. This 3-day event is known across the southeast as one of the top fashion shows bringing in locally and nationally acclaimed designers, retailers, and press, front and center to the BFW stage. The "Rising Design Star Challenge" was created to promote, encourage and inspire the talented youth within our state through the creation of wearable pieces of art. The inspiration behind this years show is the "Future of Fashion." Junior High and High School students will compete for a chance to win cash prizes along with college scholarships as they display their creative talents on the BFW stage. For complete rules and details, please see the information packet and application here.
All applications for the "Rising Design Star Challenge" must be received NO LATER than Monday, May 9, 2016. A panel of judges will review   each application and select the top 60 applicants who will move onto round 2, the actual creation of the conceptual sketch. You and your parent/guardian will be contacted by phone and email on Monday, May 16, 2016 if you are selected to move onto the 2nd round. At that point, we will give you all the information needed for the remainder of the competition along with the measurements that you will need to create your garment to fit to the specifications of our mannequins. Your garment will be on display at the front lobby during BFW 2016 (mannequins provided by BFW). The 60 applicants will be split into 2 groups with 30 RDS showing on the runway on Thursday night and 30 RDS showing on the runway on Friday night. Student designers (RDS) must be available on either Thursday or Friday night of BFW as the he/she will be introduced on the runway with his/her garment. On the night that you are not showing on the runway, your garment will be on display at the front lobby of BFW. Judging will take place on the runway and at the display at the front lobby. The top designs from each night will move onto Saturday nights "Fashion Finale" where the top 3 garments will be awarded prizes according to "THE REWARD" section below. The RDS is responsible for finding his/her own model for their designated night of BFW and possibly on Saturday if he/she is chosen. You are also responsible for styling the models look from head to toe.
ASCA Awards Visual Arts Achievement Program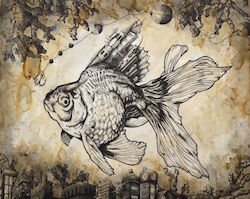 Montgomery, Ala. – On Friday, April 29, at 1:00 p.m., ninety-five (95) students from across the state will be invited onstage at the State Capitol auditorium to receive an award for their creativity as visual artists. By submitting a painting, drawing, print, mixed media, sculpture, photography or digital art, each of these students won an award in their hometown district.  Their work then traveled to Montgomery to be exhibited at the Georgine Clarke Alabama Artists Gallery, from April 1-29. The state exhibit will culminate with an award ceremony to honor these exceptional students, their teachers and their schools. Every student who placed in the state exhibition will receive a Blue Ribbon Award. There will also be awards given for Best of District, Best of Category, and Best of Show.
This year's Best of Show will go to Jordan Brazell, a 10th grade student at Booker T. Washington Magnet High School, Montgomery, for Bob's Ocean, a mixed media drawing of ink, watercolor and charcoal. Rachel Dudley is Jordan's teacher; also winner of the teacher award. The School System Award will go to Jefferson County Schools; Craig Pouncey, Superintendent.
Visual Arts Achievement Program Full Press Release here
---
How Artists & Arts Organizations Can Recover After Any Crisis
What if you could live with more compassion this week and share love with other people in your community, country or even the world? Turns out, you can!
It can sometimes be difficult to consider how exactly to recognize Black History Month. What can you do? Here are six ideas for honoring Black History Month.
There is a genuine skill to meeting new people and establishing relationships with them. And, you don't even have to be a social butterfly to master it!