Overview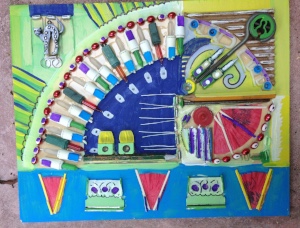 Provide Educational Programs:
We play an active role in professional development for teachers through educational programs, which include in-services,
conferences, symposia, and the development and dissemination of information resources
Build Collaborations:
We develop and support innovative collaborations between schools and cultural institutions to promote the arts as equal partners in the educational enterprise. In partnership with Alabama State Council on the arts, we present Summer workshops, in-school workshops, and the Arts Advocacy Conference.
Create Programs for Young People:
We provide young people across the state with opportunities to experience the arts through programs such as workshops, performances, and exhibitions.
Position the Arts:
We work to ensure an effective voice on behalf of arts education before policy-makers and provide strategic input to the State Department of Education, state arts agency, councils, school boards, and educators.
---