Jerry Foster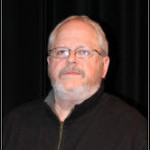 Jerry Foster is a former band director, choral director, elementary music teacher and presently an art instructor and facilitator of fine arts for the Florence Academy of Fine Arts.
He has been a successful educator for over 35 years and has spent the last 16 in the Florence City School System. He has taught in the poorest county in the state, one of the most violent schools in the state and at a very prestigious college preparatory school in Georgia. Mr. Foster has taught thousands of young people and they have dubbed themselves "Foster Children", a term that has been passed around for over thirty years.
Mr. Foster is the recipient of two Florence City Proclamations, one State Resolution, the 2009 President's award from the Alabama Art Educators Association, the 2011 Secondary Art Educator Award, the Joseph B. Whitehead Educator of Distinction Award from the Coca Cola Foundation and the Georgia Commendation Medal presented by the Governor of the State of Georgia.
The last two years have been an exciting adventure for Mr. Foster as he and many others have worked diligently to establish the Florence Academy of Fine Arts.
Jerry is married to Becky Foster for 43 years and they have two sons and three granddaughters.